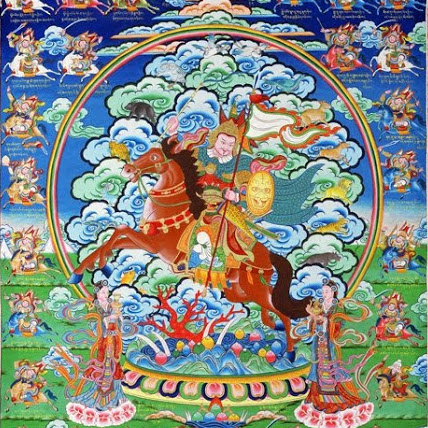 Gesar of Ling: Enlightened Warrior
Monday evenings, October 5-26, 7-9pm MT via Zoom. Please register in advance of the day of the first class to receive the Zoom link.
Lama Chönam will be discussing the timely manifestation of the enlightened warrior King Gesar of Ling, who is an emanation of Guru Rinpoche, Padmasambhava. His presentations will be based on the historical and cultural perspective on Gesar in Tibet, how we can relate to King Gesar in today's world, as well as the spiritual aspect of how and why so many realized masters have fully embraced the legacy of Gesar as the epitome of an enlightened society in this world of migration.
The epic of Gesar is close to the hearts of all Tibetan people and has been used to teach Buddhism to countless generations in the form of extraordinary tales, verse, and folklore dating from the ninth century. The many stories about King Gesar have brought humor, insight, and hope for the future to many struggling people and continue to do so in the modern world.
---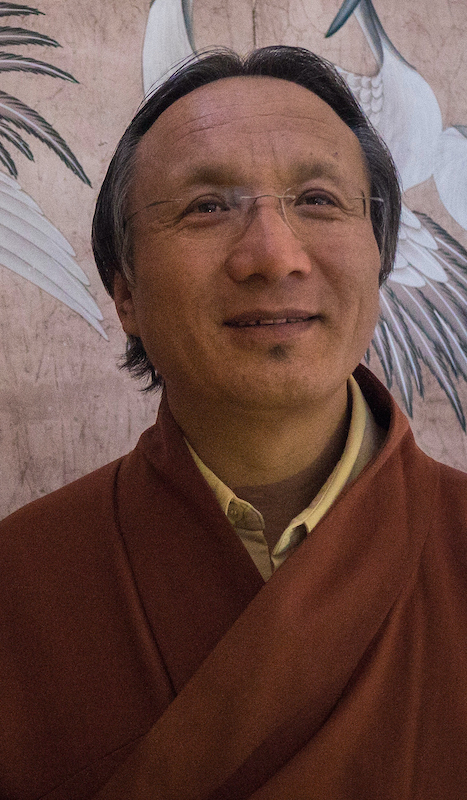 Lama Chönam was born in Golog, Tibet, studied dharma extensively with many masters, and became a close disciple of the great master Khenpo Munsel. From him, he received important Great Perfection transmissions in a retreat for several years. Lama Chönam traveled to India and then America, where he became a close disciple of Dungsei Thinley Norbu Rinpoche. For the last twenty years, he has studied with, translated for, and served Khenchen Namdrol Rinpoche.
Together with Sangye Khandro, Lama Chönam co-founded the Light of Berotsana Translation Group, which has numerous publications, including The Epic of Gesar of Ling—Gesar's Magical Birth, Early Years, and Coronation as King, published by Shambhala Publications in 2012. Lama Chönam and Jane Hawes have completed the translation of the second book in the Gesar series, entitled Gesar: The Battle of Düd and Ling that will be published by Shambhala in the near future.
---
For information about our generoisty policy, please contact Eileen at [email protected] or 303.444.0190 x102