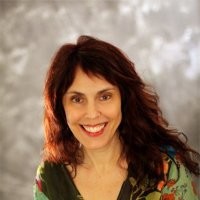 Director's Virtual Tea
with Jessie Friedman
Director's Virtual Tea
Every 2nd & 4th Tuesdays of the month, 5:30 - 7pm.
Members of the Boulder Shambhala Center are invited for an informal conversation with our Boulder Shambhala Center Director, Jessie Friedman.
Open, topical conversation with up to 15 community members per gathering.

These are open conversations; a time for sharing your feelings and thoughts and equally, listening deeply to others with unconditional respect, kindness, and care. Most likely there simply will not be answers to our many concerns and uncertainties, as what is unknown remains unknown at this time. There will be deep listening and reflection. When and if answers to any of our many uncertainties become available, they certainly will be shared throughout our community.

Please sign up no more than once every 4 weeks in order to allow as many community members as possible to participate. Topics will be repeated over several weeks so that a variety of people will have an opportunity to engage with the topic.
If you'd like to signup for tea and conversation, please go to the Members Area.
You will need to login to access the page.
Please email Tracy at [email protected] if you have any questions.