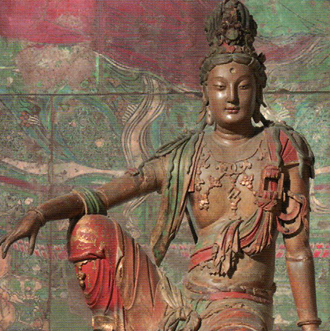 The Bodhisattva Path: A Study Intensive with Holly Gayley and Loden Nyima
with Holly Gayley & Loden Nyima
The Bodhisattva Path
A Study Intensive with Holly Gayley and Loden Nyima

Wednesdays 7-9pm MT, September 2 to October 21, 2020

Join us for a deep dive into the Mahayana classic, The Way of the Bodhisattva, by the eighth-century Indian master Shantideva.

The Mahayana teachings illuminate the inseparability of wisdom and compassion along the path of awakening. The profound view of openness teaches us to recognize interdependence, expand our sphere of care and concern to all living creatures, and discover our buddha nature. It offers a pragmatic way of living with compassion, courage, and insight to meet the challenges of daily life and the social issues of our times.

This eight-week course will focus on the Mahayana classic, The Way of the Bodhisattva, by Shantideva as the principal source and guide to the bodhisattva path. In reading each chapter together, we will explore the dimensions of bodhicitta or awakened heart, the nuances of the six paramitas or perfections that make up the bodhisattva path, and the profound insight into the dynamic and elusive nature of reality.

To supplement the source text, we will draw on commentaries by His Holiness the Dalai Lama, Pema Chödrön, and Kunzang Palden for further illumination. Each two-hour class will include compassion practice, an interactive talk, and time for discussion.
If these rates present a financial obstacle please let us know—nobody interested in these teachings will be turned away for lack of funds. Please contact Eileen at [email protected].shambhala.org for assistance with our generosity policy.