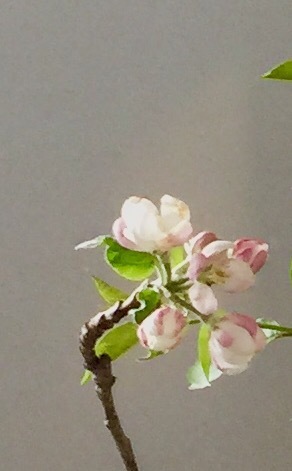 Kalapa Ikebana Spring Workshop, for Beginning & Continuing Students
with Sensei, Alexandra Shenpen
"Basic goodness is like a flower arrangement, which has its own contrast and its own togetherness. It is completely together, at the same time both inviting and fearless."
~From "True Perception" by Chogyam Trungpa Rinpoche
Introductory Program
with Sensei Alexandra Shenpen

The contemplative art of flowers, ikebana or kado (the way of the flower), inspires us to pause and appreciate the immediacy of the seasons and our own state of mind. Traditional, expressive and deeply human, our instincts pull us toward presence in nature. Awakening our senses through arranging branches, flowers, water & space, with each stem we express a harmonious, fresh world. Through exploring this fathomless, disarmingly simple yet sophisticated art, we can settle down and uplift ourselves and others. Discover, deepen or rediscover your feeling for O-hana/flowers. Everyone welcome, new or with experience.


- use of equipment & fresh materials included in tuition
. Please bring your own bucket to take home flowers/branches

Please pre-register to have a place, and so we know the total # of participants and amount of materials needed.
Materials fee is nonrefundable 24 hours before workshop begins.