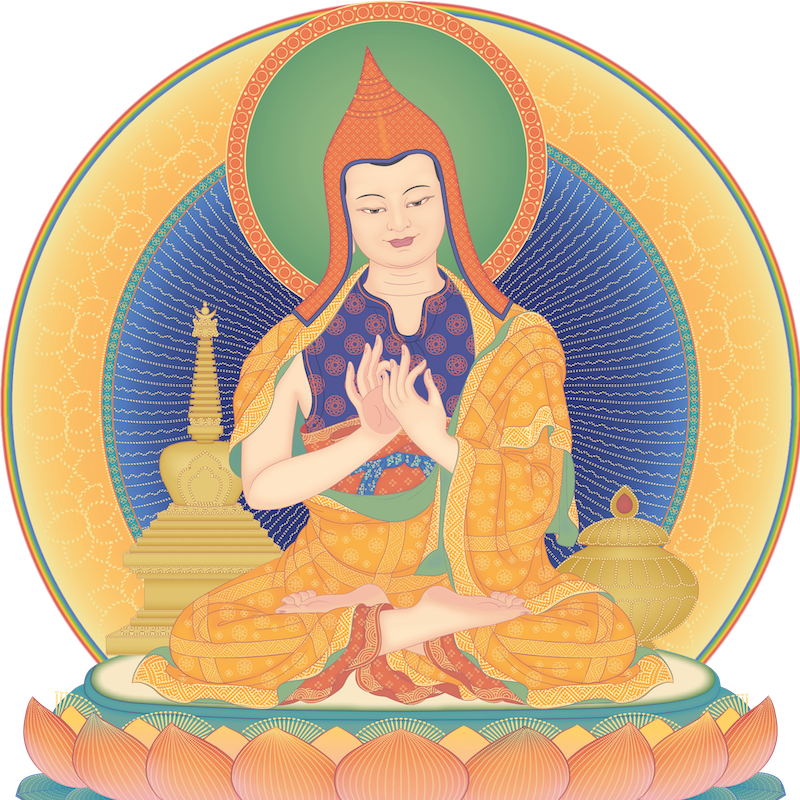 Bodhisattva Vow Ceremony
with Acharya Holly Gayley
With the bodhisattva vow, we commit our lives and our practice to benefit others. This wish arises from realizing the Supreme Thought, bodhicitta. When we experience the inseparability of others and ourselves, we feel natural compassion and the desire to serve others and society as bodhisattva-warriors.
During the morning session, Acharya Gayley will offer a preparatory talk, to which you may invite family and friends. The vow ceremony will be at 2pm, and only those who have already taken the bodhisattva vow may witness it.
Please prepare by reading the Bodhisattva Vow Sourcebook, available at the Boulder Shambhala Center. You can either purchase the book or borrow it from our library. Be sure to read the sections titled "Bodhisattva Vow" and "Awakened Being, Awakened Heart." The Bodhisattva Vow Class that proceeds this vow is very highly recommended as preparation for taking this big step in your lifetime(s).
Prior to the date, there will be a required group meeting for everyone taking the vow. Here you will formally request to take the vow from Acharya Gayley.
Prerequisite: You must have already taken the Refuge Vow, at least six months prior. Although not required, we request a recommendation from your meditation instructor, sent to [email protected].
Participants will offer a gift during the ceremony, and there is also a $25 materials fee.
---
Holly Gayley completed her M.A. in Buddhist Studies at Naropa University (2000) and Ph.D. in Tibetan and Himalayan Studies at Harvard (2009). Her research into contemporary Buddhist literature and its lived contexts has taken her to eastern Tibet on research trips since 2004. Currently, she is Associate Professor in the Department of Religious Studies at the University of Boulder Colorado, where she teaches courses on Tibetan Buddhism, Women in Buddhism, Gender in Hagiography, Buddhist Ethics, and Transnational Buddhism. She has been a member of the Shambhala community for over twenty years and regularly leads meditation workshops.
Her writings can be found at: hollygayley.org.
Books:
Love Letters from Golok: A Tantric Couple in Modern Tibet (Columbia University Press, 2016)
A Gathering of Brilliant Moons: Practice Advice from the Great Rimé Masters of Tibet (Wisdom Publications, forthcoming)