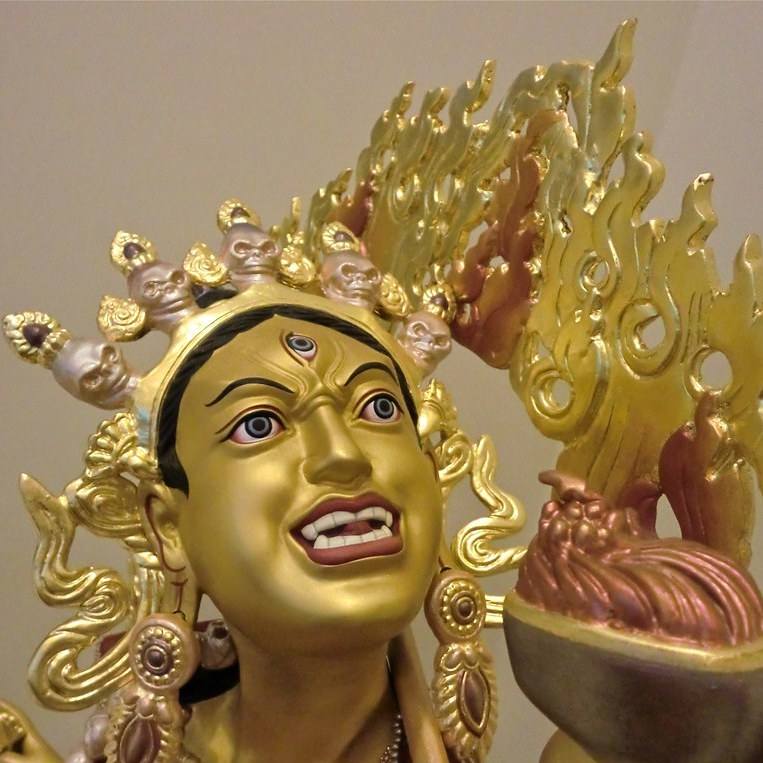 Feast of Dharma: Kagyu/Nyingma Vajrayana Intensive
with Larry Mermelstein
Feast of Dharma: Vajrayana Intensive
With Larry Mermelstein
February 12-18
In this program, we intend to bring the vajra-sangha together to practice, especially, in terms of clearing obstacles, amending samaya, and celebrating sacred world.
This program will take place at the start of the end-of-year mamo recitation, so it is an ideal time to cleanse and purify our practice leading up to Shambhala Day on February 24th.
The intensive will include talks, practice, and discussion on ngöndro, Vajrayogini, Chakrasamvara, Vajrakilaya, and Werma sadhanas.
On Wednesday evening, February 12th, Larry will be offering four different lungs: a short Tara practice by the Vidyadhara Chögyam Trungpa Rinpoche (open to all), a short Avalokiteshvara terma sadhana (different from the long one, also by the Vidyadhara, open to all tantrikas), Vajrakilaya daily practice (open to all tantrikas), and Krodhikali (open to Vajrayogini practitioners only).
Here is a tentative schedule (subject to change):
Thursday through Saturday:
9am-12:30pm: ngöndro/Vajrayogini/Chakrasamvara practice with talk and discussion.
12:30-2pm: Lunch
2-4:30pm: ngöndro/Vajrayogini/Chakrasamvara practice
4:30pm: Tea
5-6pm: Vajrakilaya (Thursday & Saturday), Werma (Friday)
6-6:30pm: protector and mamo chants
Sunday:
10am-1pm: Sadhana of Mahamudra feast with talk and discussion. (Open to all)
Monday:
9am-12pm: Werma Sadhana practice and discussion
Tuesday:
2pm Vajrayogini feast & closing of retreat
Partial attendance is welcome. Come for a session, a day, or the whole retreat! The requested donation for a single days is $30, for a single session $10.
If you would like to staff this program, signup HERE