10 Underrated Ways to Be Involved at the Center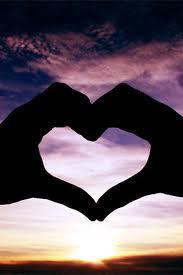 There's plenty of connection, learning, and meditation delights to uncover in the dharma teachings at the center. However during this time of transition and continuing financial losses, volunteers are needed now more than ever before. Read the list below to see how you can plug into our precious center and help it during this transformative time. (All supplies are at the center unless otherwise noted.) by Nicole Wolf
1. Coordinate a Program
This you may have heard about, but did you know that years ago mainly volunteers supported teachers with their programs? Today we have exactly two volunteers that coordinate most programs. They could use your support! 
 2. "BSC Advocates" – to lead lungta raising and fund raising, especially folks willing to do the latter
3. Volunteers willing to be trained as "house managers" and/or hosts.  These roles are really essential for successful events, rentals, etc.
4. Civilian Safety and Security hosts, especially important for large events and programs.  
5. Volunteer coordinators.  Helping assign and schedule volunteers.
6. Front Desk
An often overlooked, and deceptively simple way to be involved is to sit at the front desk and answer phones, and greet curious newcomers, as well as members. This is crucial, as it is the "face" of our sangha and often the first impression folks looking to learn about Buddhism see. It takes a friendly, open demeanor and an ability to answer questions, or know how to find the answer!
7. Shrinekeepers – cleaning shrine, maintaining shrine offerings, keeping supplies (matches, incense) available, etc.  Training is available for this wonderful position!
8. Help find dekyong/stewards for Sangha Neighborhoods 
This is a new Deleg reorganization to help create community with your dharma neighbors. You would start out by calling sangha members.
9- Weeding the gravel beds outside the building
A warm weather task, this is ongoing and we recommend a sun hat, gloves and trowel.
10. Dusting/cleaning surfaces of all the public areas of the building
A light polishing and dusting chore to make the center sparkle!
It could even be helpful to volunteer in pairs rather than single volunteers. By sharing responsibility with a partner, it may seem less daunting than signing up or doing something all by yourself! Please contact volunteer Jean Westby [email protected] or staff member Barbara Leaf [email protected].