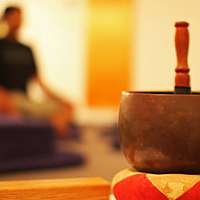 Weeknight Public Meditation (In-Person)
Weeknight Meditation (In-Person)

Monday-Friday
5:30-6:30PM MT

All are welcome to join us in-person for open sitting meditation in our Main Shrine Room!
On Tuesdays & Thursdays, we will have maitri (loving-kindess) practice during the session too.
Free + Open to all! Donations appreciated.
In order to protect our community, we hope all participants at the Boulder Shambhala Center are fully vaccinated. Those not fully vaccinated will be asked to wear a mask.