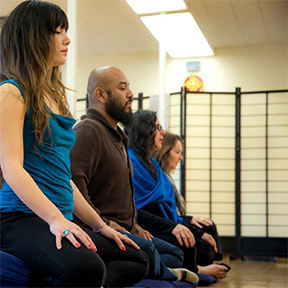 Sunday Morning Public Meditation (In-Person)
Sunday Morning Meditation (In-Person)
Every Sunday
9AM-Noon MT
This offering is a time for the community to come together and deepen their practice, with an extended session of sitting and walking meditation. Join us for opening chants followed by periods of sitting and walking meditation until noon.
On the first Sunday of each month, we will have Maitri Bhavana (The Practice of Kindness) at approximately 9:45AM. You may add the name of someone who is suffering that you would like us to practice for and learn more here.
Free + open to all! Donations appreciated.