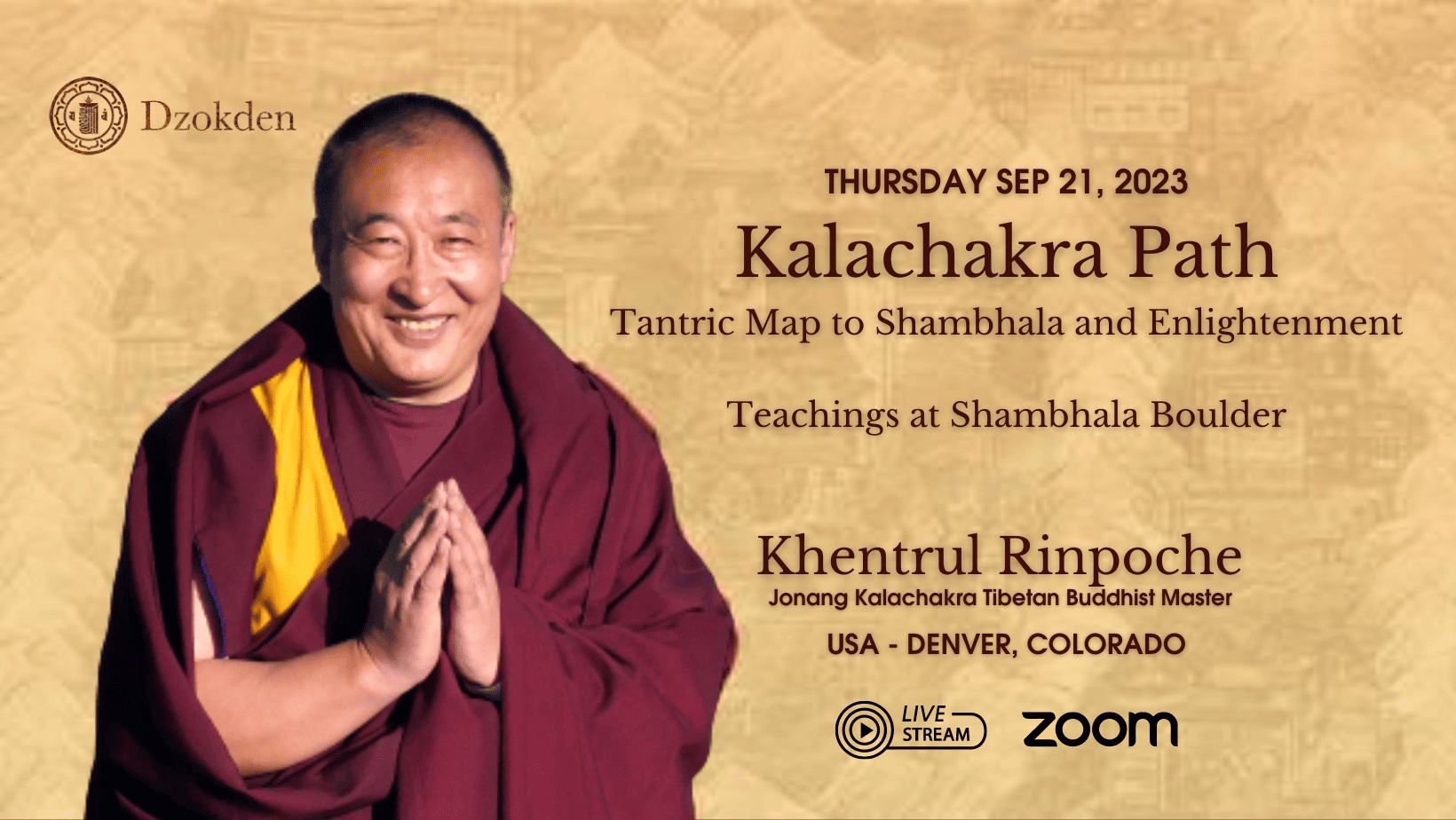 Khentrul Rinpoche: Teachings on the Tantric Path (Hybrid)
Thursday, September 21st 6:30pm to 8:30pm
Boulder Shambhala Center Main Shrine Room & OVER ZOOM
This event is sponsored by Dzogden.
$10, 20, or 30 Price Options. Register HERE
Rinpoche will give teachings to clarify the vajra yoga path from the Jonang lineage which has rarely been taught in this world outside of Tibet. We can not reach enlightenment if we do not know where we are going and how we can get there. This tantric path that has the completion stage of 6 Vajra Yogas is incredibly powerful. This teaching will go over in a concise way the path through the yogas so that you can understand if you take this empowerment and choose to practice where this journey leads.
If you are taking the Kalachakra Empowerment, please attend this teaching. Khentrul Rinpoche will perform a preparation Ritual at this teaching to bless the ground and space for the Kalachakra Empowerment.