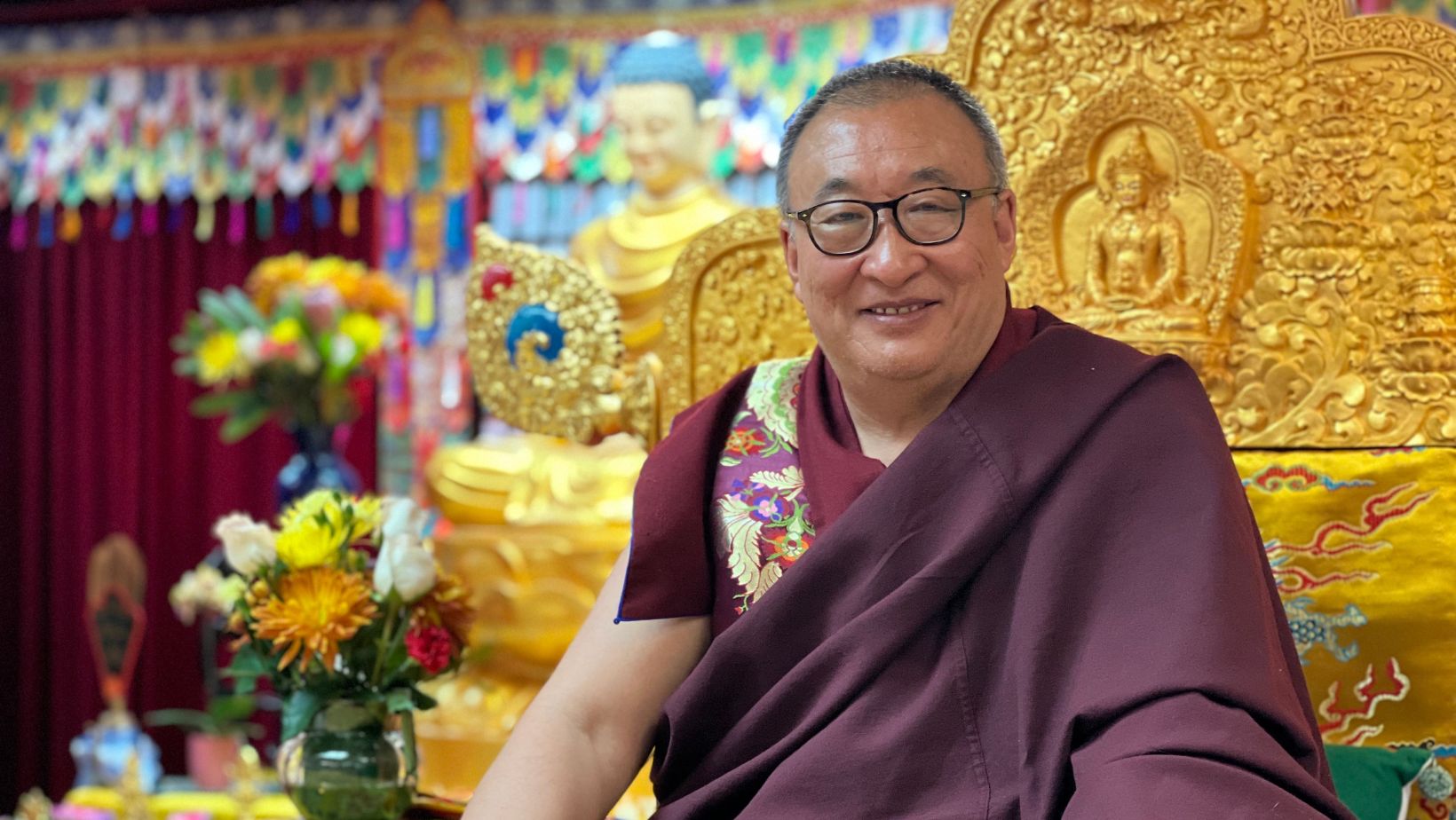 Fireside Chat, Khentrul Rinpoche and Judith Simmer-Brown (Hybrid)
Wednesday, September 20th 6:30pm to 8:30pm
Boulder Shambhala Center Main Shrine Room
Hybrid, In-person and over Zoom
$10, 20, or 30 Price Options - This event is sponsored by Dzogden. Register HERE
The Golden Age and Shambhala
The renowned Kalacakra-tantra, the most detailed of Vajrayana literature, speaks about the degenerate age and the coming Golden Age. The Shambhala teachings, said to be the hidden inner teachings of the Kalacakra, envision an enlightened society imbued with harmony, compassion, and warriorship. What are the Shambhala teachings of the Kalacakra, and how do they relate to the terma lineages and visions of Chogyam Trungpa Rinpoche?
ABOUT KHENTRUL RINPOCHE
Khentrul Rinpoche is a Non-Sectarian Master of Tibetan Buddhism who has engaged with a wide variety of spiritual practices, studying with more than 25 masters from all the major Tibetan traditions. While he has genuine respect and appreciation for all spiritual systems, he has chosen to dedicate his life to promoting his personal path of the Kalachakra Tantra as taught in the Jonang-Shambhala Tradition.
ABOUT JUDITH SIMMER-BROWN
Judith Simmer-Brown, Ph.D., is Distinguished Professor of Contemplative and Religious Studies Emeritx at Naropa University in Boulder, Colorado, where she has taught since 1978. As Buddhist practitioner since the early 1970's, she became a student of Chogyam Trungpa Rinpoche in 1974, and served as an acharya in Shambhala from 2000-2022. Her books are Dakini's Warm Breath (Shambhala 2001)and Meditation and the Classroom: Contemplative Pedagogy for Religious Studies (SUNY 2011). She and her husband, Richard, have two adult children and four grandchildren.