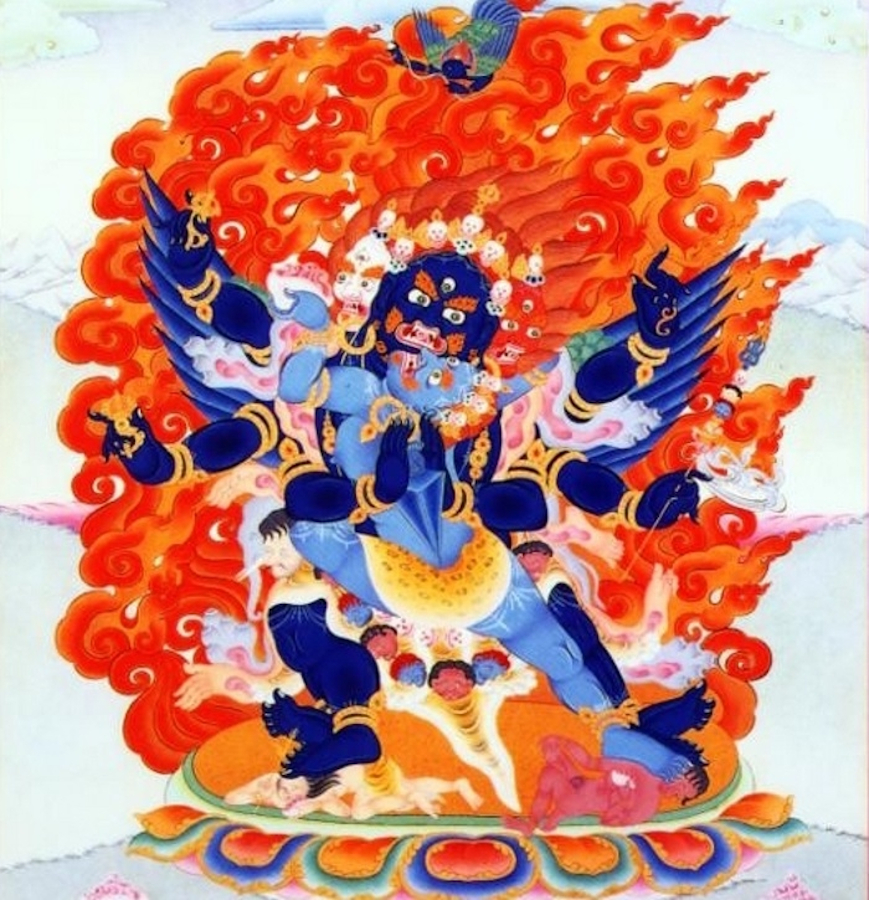 Vajrakilaya Practice Instructions with Larry Mermelstein (in-person, restricted)
Boulder Shambhala Center, Main Shrine Room
Tuesday October 17th: 9am to noon, 1:30pm to 5
Wednesday October 18th: 9am to noon, 1:30pm to 5
Hosted by the Shambhala Center, Larry Mermelstein, teacher and translator in the Vajradhatu / Shambhala community since the early 1970s, has kindly offered to give practice instruction prior to the Vajrakilaya abhisheka. Information on the abhisheka can be found HERE.
On Tuesday October 17, in the morning and afternoon, he will give instruction on the daily practice of Vajrakilaya to all interested tantrikas. Receiving this abhisheka allows the recipient to practice it on their own rather than only in a group. Some copies of the daily practice liturgy will be available for purchase at this time for those who did not order in advance.
On Wednesday October 18, in the morning and afternoon, he will give preliminary instruction (an overview) on the complete Vajrakilaya retreat practice (a much longer liturgy) to experienced Vajrayogini sadhakas who wish to do the retreat practice, and to others who have been directed to do the retreat practice by a qualified teacher. The full sadhana and practice manual can be ordered from NTC. All those wanting to attend this day should also plan to attend the Tuesday sessions.
Practice instructions per day: Full Cost $50, Reduced income $25, Sponsor $75
Register HERE
Ordering information for Vajrakilaya texts:
Please visit the Nalanda Translation Committee website to order these publications. We may have some copies of the daily practice text for sale at the Tuesday session, as well as copies of Dzongsar Khyentse Rinpoche's teachings. It is now too late to order these in advance. See links below:
Here is a link to the daily practice text booklet with instructions: https://www.nalandatranslation.org/publications/restricted-texts/sadhaka/vajrakilaya-materials/daily-practice-of-vajrakilaya/
Here is a link to the complete sadhana and practice manual (only available to sadhakas soon to engage in this retreat [for those who have completed Vajrayogini & Chakrasamvara practices]; you'll find the sadhana toward the bottom of this webpage): https://www.nalandatranslation.org/publications/restricted-texts/sadhaka/vajrakilaya-
materials/vajrakilaya-sadhana-practice-manual/
All NTC Vajrakilaya publications are found here: https://www.nalandatranslation.org/product-category/restricted-texts/sadhaka/vajrakilaya/