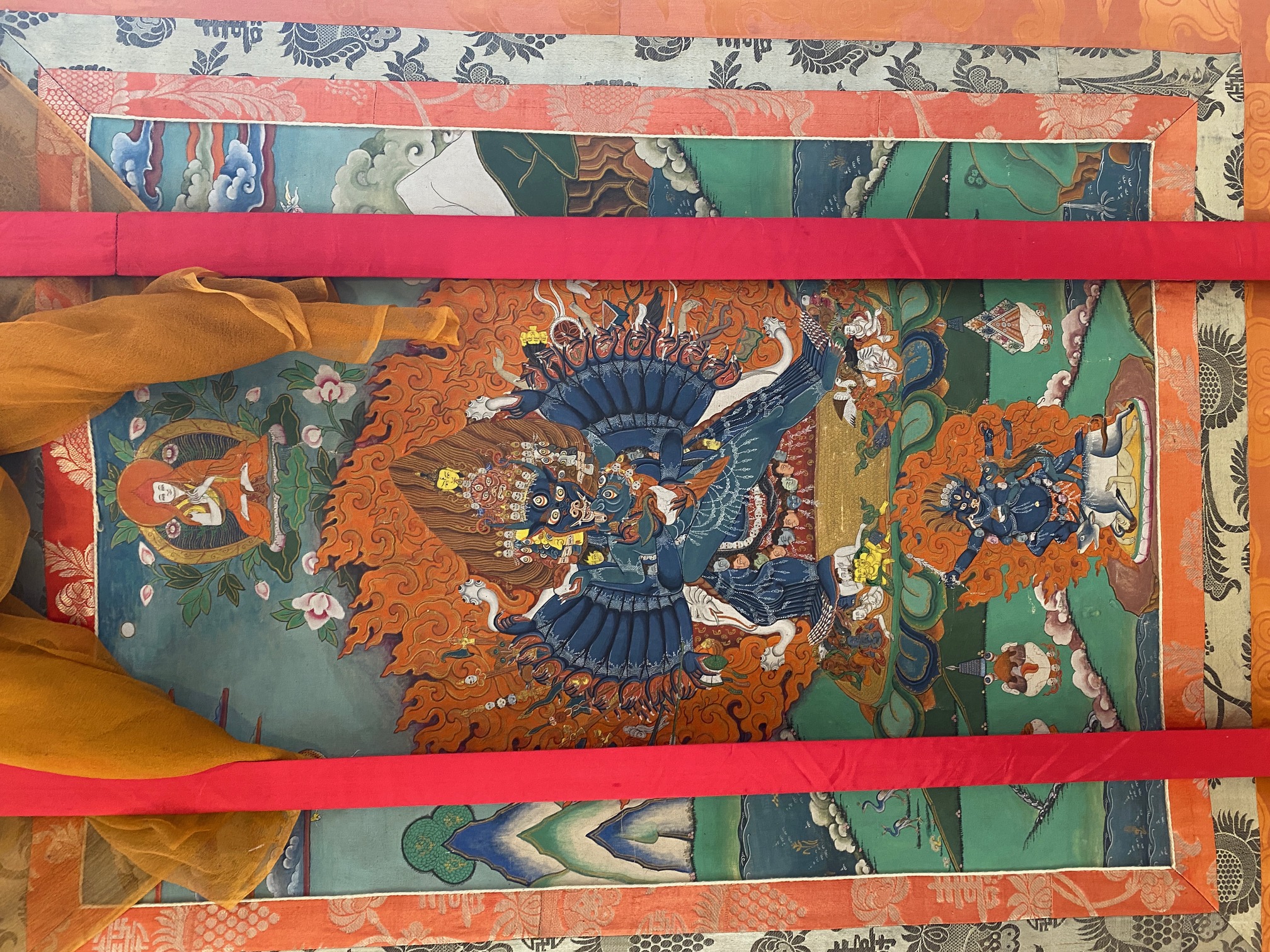 Luminous Emptiness: The Tibetan Buddhist Teachings on Life, Death, the Bardos, and Rebirth (Hybrid)
with John Baker
CLASS CANCELED
Mondays 9/11/2023 through 11/20/2023: 6:30pm to 8:30pm Mountain Time
Come early for evening community practice!
HYBRID: In Person and Zoom
Classes will be recorded and recordings made available in case you miss a class or two.
Tibetan Buddhism teaches us that death is not something to be feared; it is an opportunity we could approach with curiosity and even delight. More, death and rebirth and the bardo (interval) between them occur constantly in our everyday lives, as well as at the time of the dissolution of our physical bodies. Just as you would not travel to a foreign country without learning in advance something of its culture and customs, just so it is recommended to study death, in order to be prepared for it when it comes. In this spirit, the Dalai Lama has said in the past that he has contemplated the descriptions of death daily.
We will study the Tibetan Buddhist teachings regarding the Six Bardos and the ways in which these doctrines illuminate and enrich and our lives and enable us to help ourselves and others.
To give you an idea in advance:
The Painful Bardo of Dying describes in detail the dissolution of the body and mind at the time of death – which we will one day experience;
The Bardo of Reality describes the cosmos as it may be experienced, stripped of illusion and confusion, lit by wisdom and compassion, now and after death;
The Bardo of Becoming describes the process of sinking back into confusion and taking rebirth;
The Bardo of this Life describes just that, including neurosis and the path;
The Bardo of Meditation describes the process of meditation, or waking up; and
The Bardo of Dream describes the process of dreaming and how to work with it.
We will focus on the first four in this list.
Recommended texts include: Ponlop Rinpoche's Mind beyond Death, Francesca Fremantle's Luminous Emptiness, Sogyal Rinpoche's The Tibetan Book of Living and Dying, and more. A much larger reading list will be offered. We will focus on either Francesca Fremantle's or Ponlop Rinpoche's text, to be announced.
About John Baker
John Baker has been a student Buddhism for more than 50 years, co-founded and taught at Naropa University, serving as its CEO for its first three years and teaching Buddhism there for five. He co-founded and co-directed the Shambhala Meditation Center in Boulder for the first five years of its existence, is the co-editor of Cutting Through Spiritual Materialism and The Myth of Freedom and author of other articles on Buddhism. John retired from private business in 2000 and today is a senior teacher in the North American Buddhist community and founder of the (mostly) virtual Path of Awakening Buddhist Center. He has led a number of month-long meditation programs at Drala Mountain and Karme Chöling Meditation Centers, many week-long programs, and has taught at Vajradhatu Seminary. After 30 years in Boulder and 20 in Manhattan, John again lives in the mountains west of Boulder with his partner, Valerie Robin, the moose, mountain lions, bears and other animals. His daughters, Olivia and Cara and his son-in-law, Vajra Rich and granddaughter, Stella, live in Boulder.
CLASS CANCELED