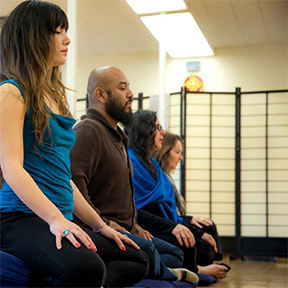 Sunday Open House (In-Person) 3rd Sundays
Sunday Open House (In-Person)
Third Sundays of the month
10:30AM-Noon
A friendly introduction to meditation, Shambhala teachings, and the Shambhala community.
This offering will include meditation instruction and practice, a talk, and discussion.
Free + open to all! Drop-ins welcome.
Donations gratefully accepted.
This offering is only in-person. We ask that all participants are vaccinated, and masked if unvaccinated. If you are interested in participating online, see our Sunday Community Practice happening every 2nd & 4th Sunday.