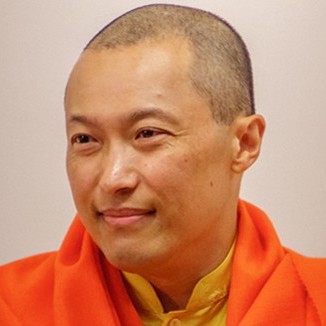 Calling the Guru from Afar Practice Intensive
May 16th, June 20th, and July 18th
9am-430pm MDT
via Zoom
The best way to meet the mind of the teacher and call on their blessings and presence is by practicing their teachings.
In these three practice intensives, we will work with practices written by Sakyong Mipham Rinpoche, including those being emphasized lately in Rinpoche's teachings.
The practices have different prerequisites and authorizations, and all are welcome to join in the practice sessions they are qualified for.
There will be an opportunity to make a heart gift to Rinpoche as part of this program.
Here is a tentative schedule of each practice day:
9am: Opening chants & sitting
930am: 10 minute break
940am: Four Reminders Contemplation
10am: Refuge Practice: Arousing the Motivation for True Freedom from Samsara (open to those who have taken refuge)
1045am: 15 minute break
1100am: Shambhala Sadhana (open to all)
12pm: Lunch
1pm: Dharmaraja Guru Yoga (open to tantrikas who have received the lung)
230pm: 15 minute break
245pm: A. Mahamudra or A. Trekcho (open to tantrikas who have received the lung. This will likely change to Rigden Ngondro after receiving teachings and instructions from the Sakyong this summer)
415pm: Protector & Closing Chants
Suggested donation for the day is $30—but any donation amount is appreciated.
You can register for the June session here, and the July session here.