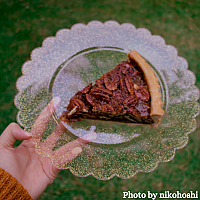 Midsummer's Day Celebration!
Nyida Day—Midsummer's Day Celebration
Chautauqua Park
Sunday June 20
12-4PM

All are welcome!
Please RVSP here.

Come celebrate the beginning of summer and being back together with live music, a lhasang, lunch, and each other's company!
Dear Shambhala Sangha,

You are invited to a Midsummer's Day Picnic at Chautauqua park, June 20th from 12-4 PM.

Guests are invited to bring salads, sides, and desserts! We will be having a sandwich bar for lunch. We are also having a pie contest, so please bring your best pies! All ages are welcome—please bring your friends, families, and children.

We'll be up the hill past the playground—behind the Music Hall—at the covered picnic tables.

Parking passes are first come-first serve for the elderly and those with mobility issues, and can be reserved by calling Azia Abrahan-May at (813) 858-2439 or emailing
[email protected].

There is a park to park shuttle service that has multiple pick up spots from around Boulder that comes every 15 minutes, and drops off people at the bottom of the park on Baseline. Please use this link to see the bus schedule. Otherwise, please park on streets in the area and we are encouraging carpooling. See below a map of where we will be gathering and possible parking options.

There will be two drivers on call to also pick up people with mobility issues and those at the drop off site from the park shuttle. If you think you will be needing this service please indicate in the RSVP.

Please feel free to bring any other potluck things, hats, sunscreen, water bottles.

Note: The CDC and State of Colorado no longer require masks for outdoor gatherings. Please do what feels safe & comfortable!

Please RVSP here.