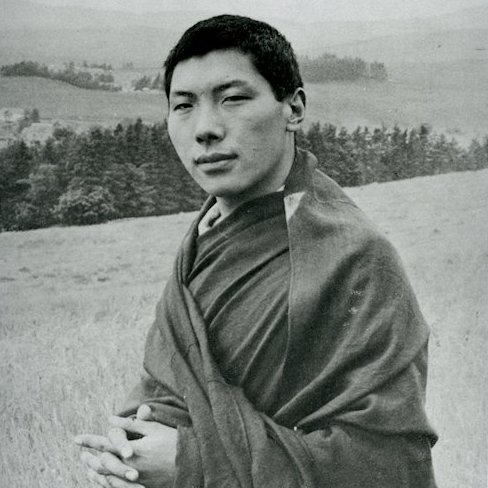 "Don't Wander!" Chögyam Trungpa Rinpoche's Song of Experience
with Acharya Richard John
June 19th
8:30am-4pm MDT (join any time for silent meditation from 8:30-9am; teaching begins at 9am)
Via Zoom
Pre-requisite: Participants must be Shambhala vajrayana practitioners—those who received transmission at Sacred World Assembly or Vajrayana Seminary.
This profound and brief teaching was written by Trungpa Rinpoche when he was a teenaged monk in Tibet. In five lines it gives pith instructions that cover the entire path of dharma from a vajrayana perspective:
Don't wander! Look at the nature of awareness.
Self-liberate even the antidote.
Rein in the five poisons.
Child, remember the guru.
The dharmas of samsara are futile.
~ This was written by Chökyi Gyatso.
In this one-day Zoom intensive, we will contemplate and practice each line, with ample time for questions and discussion.
It is increasingly clear that Trungpa Rinpoche was already a dzokchen master by the time he led the epic escape from Tibet at the age of nineteen. This is largely due to the work of his nephew, Karma Senge Rinpoche, who has devoted his life to collecting teachings given by the Vidyadhara while in Tibet, and his collaboration with the Nalanda Translation Committee. "Don't Wander!" is one of three songs with commentaries in NTC's recently published Songs of Experience, which is available to all practitioners.
Acharya Richard John was an early student of the Vidyadhara, Chögyam Trungpa Rinpoche. Richard was appointed acharya by Sakyong Mipham Rinpoche in 2002. Acharya John has for many years taught Shambhala Buddhist programs throughout North America. He completed the first three-year group retreat at Gampo Abbey, and leads extended mahamudra retreats at Dorje Denma Ling, Karme Choling, SMC and Casa Werma. Richard and his wife Liz live in Halifax, Nova Scotia.