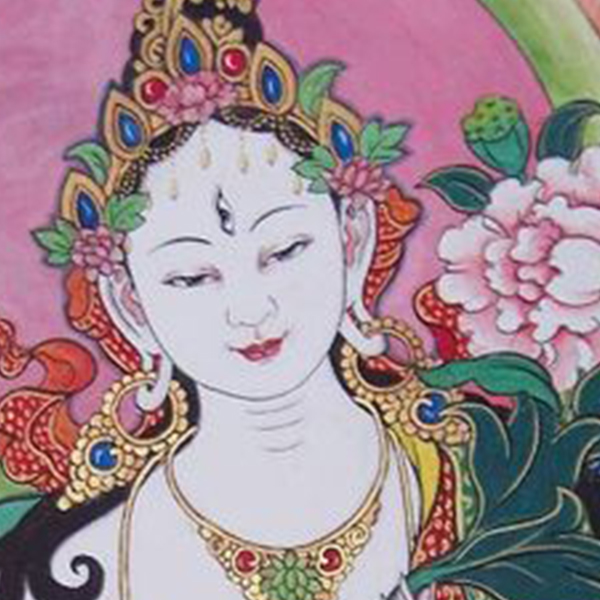 Deepening Connection with White Tara
with Acharya Judith Simmer-Brown
Emanated from the tears of the compassionate Avalokiteshvara, peaceful White Tara is said to witness the suffering of beings through her seven eyes, and she soothes their fear, calms their anguish, heals their suffering—both individual and communal—and extends their lives. During the pandemic, many have taken refuge in the compassionate Tara for comfort. In these waning months of the pandemic, this retreat brings fresh perspective to White Tara practices encompassing the three-yana journey of mental and physical healing, repair of relationships, and community connection necessary to creating enlightened society.
White Tara practices have long been popular in Kagyu and Nyingma communities; this particular short practice was composed years ago by Sakyong Mipham to soothe illness, disharmony, and suffering in the Shambhala community. This weekend retreat is open to practitioners who have taken refuge vows and who are ready to commit to a compassion practice.
……………………
Acharya Judith Simmer-Brown has recently retired from 43 years of teaching Buddhist studies at Naropa University as a founding faculty member. A longtime Shambhala teacher, she is author of Dakini's Warm Breath (Shambhala 2001) and Meditation and the Classroom (SUNY 2010).