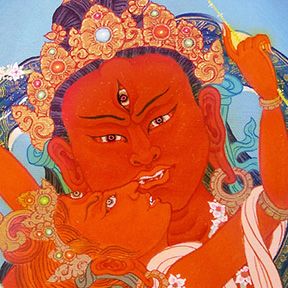 Red Jambhala Feast
All authorized practitioners are welcome to the Red Jambhala Feast online! This practice is restricted to authorized sadhakas.
Have a plate of food prepared to offer to the lineage of gurus and deities as your feast offering. The dedicated chöpön will make the main Tsok offering on our behalf.

Please register and then check your email to recieve the link.
Text Tracy at (802) 734-7724 if you have difficulty entering the zoom shrine room.
Suggested donation is $5-$10.