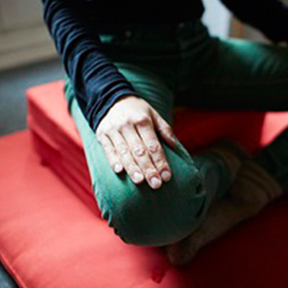 Social Meditation
Social Meditation
Every Thursday
7–8:30PM MDT

Co-hosted by Boulder Shambhala Center & Denver Shambhala Center
**Online via Zoom.**
This practice is open to all. Donations are appreciated.
Social meditation is a practice bridging personal meditation with everyday social interactions. The practice involves touching in to present moment awareness and speaking to your experience, noticing how it shifts over time and in the presence of others.
We start the session with sitting meditation, practice social meditation (which may include a group-led exercise), and conclude with light refreshments.