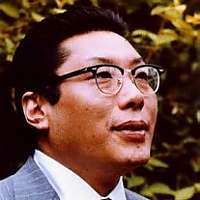 Dharma Sagara Practice and Study Intensive
with Gaylon Ferguson
Please join us for this five-week online offering:
Dharma Sagara Practice and Study Intensive
with senior teacher Gaylon Ferguson
Bestowing Supreme Blessings: The Guru Yoga of Trungpa Rinpoche Dharma Sagara is the guru yoga practice written by His Holiness Dilgo Kheyntse Rinpoche for the students of the Vidyadhara after his parinirvana. "Dharma Sagara" is Sanskrit for "Chokyi Gyatso," Ocean of Dharma, Trungpa Rinpoche's ordination name. The devotional and fruitional flavor of this practice invites us to mix our minds with the vast ocean of dharma—the space in which the Vidyadhara lived and connected with so many fortunate beings. That compassionate offering of direct experiential connection continues to this day.
During our five weeks together, we will practice
Dharma Sagara
each week and have talks and discussion based on Khyentse Rinpoche's practice commentary. This offering is available to tantrikas who have the lung for this practice. If you are a tantrika who does not have the lung, please contact Travis May at
[email protected]

org
. We may be able to offer an in-person lung at BSC following Covid protocols if there is need for this.