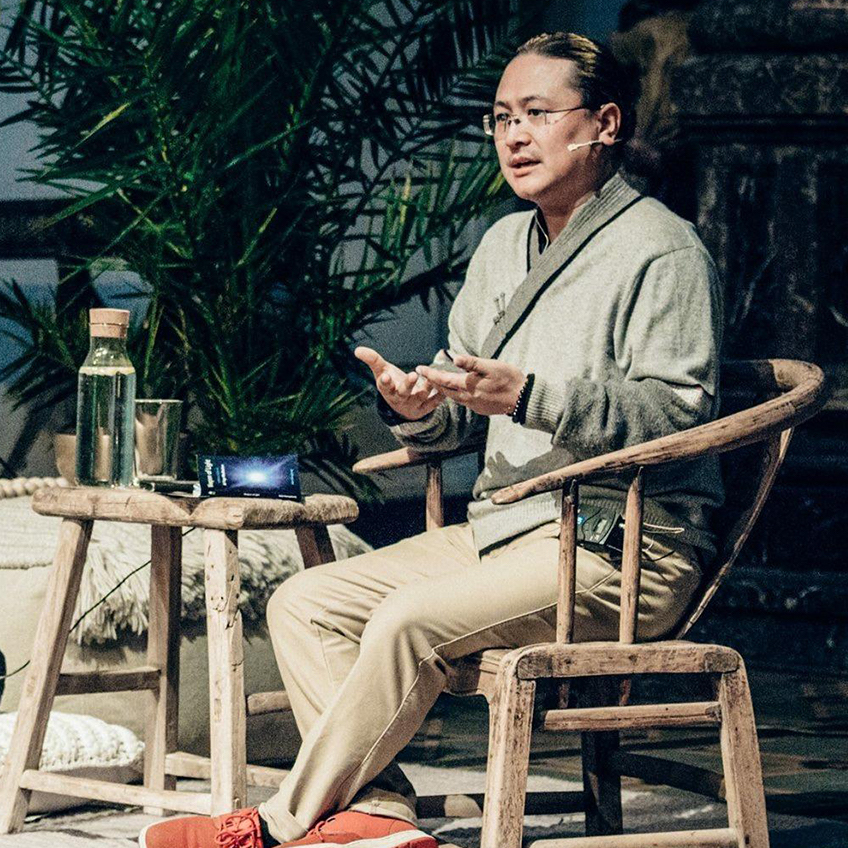 Sowa Rigpa: the Science of Health & Happiness
with Dr. Nida Chenagtsang
Sowa Rigpa: the Science of Health & Happiness
with Dr. Nida Chenagtsang
January 23-24:
Saturday 9am-Noon & 2pm-4pm
Sunday 9am-Noon & 2pm-4pm
In this weekend workshop, Tibetan physician Dr. Nida Chenagtsang will introduce the traditional medical system of Tibet and its spiritual counterpart, the Yuthok Nyingthig, showing the profound connection between healing and dharma practice.
Tibetan Medicine, or Sowa Rigpa (གསོ་བ་རིག་པ།), "the science of healing," is the traditional medical system of Tibet, with roots dating back more than 2,000 years. One of the oldest healing traditions in the world, it remains fully alive and intact today, having preserved its authenticity through the pure lineage of transmission.
Originating in the high plateau of Tibet, later it spread to other Himalayan regions including Bhutan, Nepal, Ladakh, Sikkim, and Mongolia. Incorporating elements from the foreign medical systems of Ancient India, China, and Greece, Sowa Rigpa retains its own distinctly Tibetan character, shaped by both Buddhist and pre-Buddhist thought.
This is a truly holistic system of medicine that utilizes highly sophisticated diagnostic techniques and the five main treatment methods of diet and lifestyle modifications, herbal medicine, manual therapies (such as Kunye massage), and spiritual healing in order to fulfill its fourfold aim of preventing illness, curing illness, extending life, and cultivating happiness.
The Yuthok Nyingthig, the 'Heart Essence of Yuthok' is a unique and comprehensive set of Vajrayana Buddhist practices transmitted by Yuthok Yönten Gönpo the Younger, Tibet's great 12th century physician and meditation adept, considered to be an emanation of Medicine Buddha and the "father of Tibetan Medicine."
It is a complete system of practice from the Anuttarayogatantra (Highest Yoga Tantra) class of teachings, beginning with Ngöndro, the preliminaries and progressing through Kyerim and Dzogrim, the Creation and Completion Stage practices to the highest practices of Mahamudra and Dzogchen.
The tradition includes concise and simple methods perfectly suited for busy modern people that bring about worldly benefits including improved health and longevity, as well as the ultimate benefit of complete spiritual liberation. The Yuthok Nyingthig is the main spiritual practice of Tibetan physicians, and it contains many unique techniques to heighten the intuitive, diagnostic, and healing capacities of doctors. It is the only set of Highest Yoga Tantra teachings that use Medicine Buddha as a yidam (personal meditative deity).
Afternoon practice sessions will be taught by Dr. Nida's student, Christiana Polites, with a focus on breathing, gentle Tibetan healing yoga exercises, and an introduction to Yuthok's ngöndro/ preliminary practices.
---
Dr. Nida Chenagtsang is a traditional Tibetan physician and lineage holder of the Yuthok Nyingthig, the unique Vajrayana Buddhist spiritual healing tradition of Tibetan Medicine. He has published several books and articles on Tibetan medicine, meditation, and yoga, and his extensive research and revival of ancient Tibetan healing methods has earned him great acclaim in both East and West.
Dr. Nida is the Medical Director of Sorig Khang International (www.sorig.net) and the Sorig Institute: School of Traditional Tibetan Medicine (www.soriginstitute.org); Co-Founder of the International Ngakmang Institute, established to preserve and maintain the Rebkong ngakpa non-monastic yogi/ini culture within modern Tibetan society; and Co-Founder of Pure Land Farms: Center for Tibetan Medicine, Meditation and Rejuvenation in Los Angeles, California (www.purelandfarms.com).
In addition to his work as a physician, he trains students in Sowa Rigpa and the Yuthok Nyingthig tradition in over forty countries around the world.