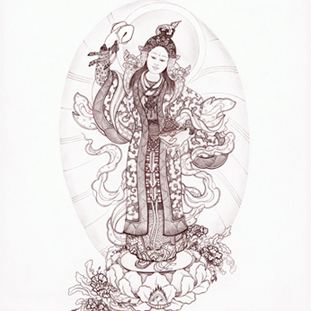 The Trekchö Instructions of Yeshe Tsögyal
with Acharya Richard John
THE TREKCHÖ INSTRUCTIONS OF YESHE TSÖGYAL
With Acharya Richard John
This program is happening via Zoom. Please register in advance (before the day of the program)
This one-day retreat is open to all tantrikas who attended Vajrayana Seminary or Sacred World Assembly, regardless of your current practice.
In the 8th century CE, Yeshe Tsogyal had a vision in which Vajrayogini gave her these pith instructions for practicing trekchö, known as "cutting through to primordial purity." Trekchö is the dzokchen equivalent of mahamudra, and both are the epitome of the path of wisdom. This profound but practical and accessible text gives concise instructions for recognizing and resting in the empty and luminous nature of mind
We will conclude the day with the Sadhana of Mahamudra, followed by a feast-style buffet, to which all tantrikas are invited.
Schedule
Saturday, October 17, 2020
9am-Noon & 130-4pm MT