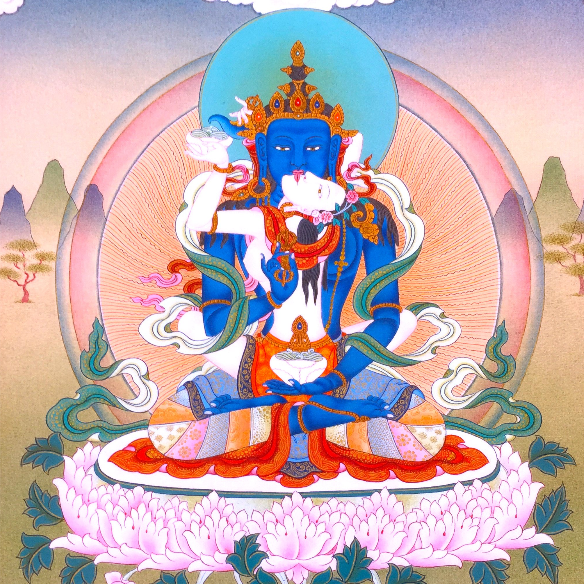 Touching the Fruition
with Acharya Christie Cashman
This program is taking place via Zoom. Please register in advance to receive the link.
The vajrayana teachings are renowned for providing the strongest medicine in times of the greatest confusion. But it's also possible that during these times such practices as invoking the deity, resting in the nature of mind, or engaging in sacred perception can feel very remote. In this three session retreat, we will explore how wrathful, peaceful, and effortless vajrayana methods "touch the fruition," and thus enter us into inherent wisdom.
Discussion topics will include: Co-emergent wisdom: Making direct contact with confusion in order to liberate it; Heart message of Yeshe Tsogyal and Padmasambhava; and Awakening to luminosity and limitless perception.
**When registering, please leave a comment if you need the lung for either The Rain of Blessings or The Short Daily Practice of Vajrakilaya**
Please register in advance on this page. You will receive the Zoom link via email before the program begins.
Dates and times:
Saturday, June 13th, 9am-Noon MT
Saturday, June 20th, 9am-Noon MT
Saturday, June 27th, 9am-Noon MT
Outside of the Mountain Time Zone:
Pacific: -1 hour
Central: +1 hour
Eastern: +2 hours
Atlantic: +3 hours
*Prerequisites: Vajrayana Seminary or Sacred World Assembly