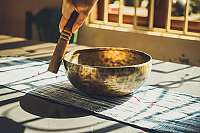 Monday Pandemic Support Group
BSC's Monday Pandemic Support Group
Every first Monday of the month
Noon-1PM MST
**This is offered online via Zoom.**
Zoom link to join.
Join us for facilitated listening circles during this time of pandemic. A space to share our present experience and emotions, be in community, and be seen and heard during this time.

This is a free drop-in circle and is open to all.
We request that you drop-in for the full hour if possible.
Facilitated on a rotating basis by:
Jeff Scott
Patricia Kelly
Margot Iseman
Charley Rosicky
Angelika Behrooz
Cal Aston
Nicki Dayley
Janet Solyntjes
George Ramsey
with back-up by Tamara Sell & James Fladmark