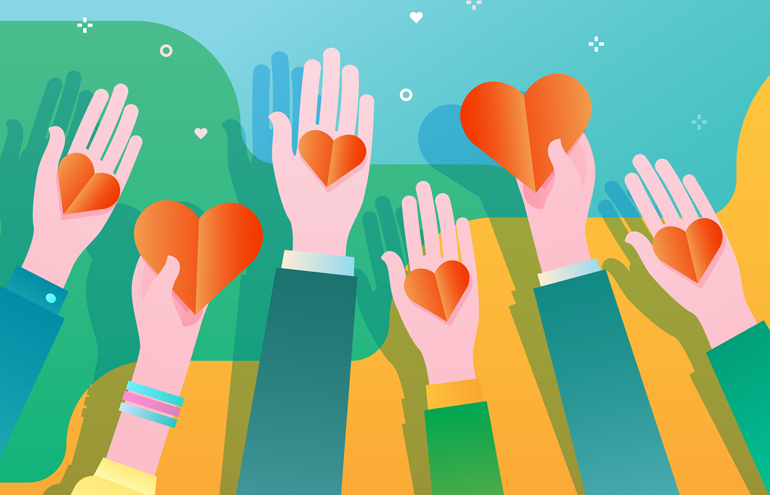 Let's Talk—Small Group Exploration: Town Hall
Let's Talk: Small Group Exploration at the Boulder Shambhala Center
Last year, following many community gatherings, small group conversations, and surveys, five topics came to light as our greatest concerns. BSC is now offering a series of small group conversations to explore each of them.
These conversations provide an opportunity for:

sangha to

engage the critical questions

of this time in an open, brave, respectful space;
fgenerating

recommendations about how we go forward

at BSC or Shambhala generally;
and, as much of the world devolves into acrimony, for

practicing good community—

being kind, wise, strong, good together.
There will be 12 trained facilitators. Groups of ten participants and their facilitators, will gather to discuss their topic, and will hold 6 meetings, 2 per month between April and June.
They will engage in conversation about one of the topics listed below or additional topics as proposed at the Town Hall. There will be a wrap-up Town Hall in June, for each group to present their findings to the community.

Please join us for our...
Town Hall Kick-Off

Sunday, March 22, 2020
1-3PM
Your voice matters. Open to all—members and everyone.
Sign up for a topic, propose other topics, and engage in conversation with community during this important time.
Here are the Five Topics:
Additional topics can be proposed at the Town Hall
Good Governance
Is hierarchy a natural aspect of society? Can hierarchy be helpful in establishing effective governance? When does it lead to divisiveness?

The Shambhala teachings describe monarchy (rulership seated at the center of the mandala) as the necessary structure for enlightened society. Is it necessary? What are the risks and rewards? Is power necessarily corrupting?

What other governance models might be effective either in concert with or instead of centralized leadership? Would these apply equally at local Centers and in greater Shambhala?
Gender Dynamics and Inclusivity
Our teachings describe the basic goodness of all beings. Why then are some of us less visible in our liturgy, iconography, legends, and as role models?

How do we determine what to retain and what to discard from Tibetan forms and rituals, or other influences, when women and other groups are sidelined?

How can we celebrate the relative truth of difference and the ultimate truth of emptiness so that everyone's dignity increases? What gets in the way?
Conduct, Boundaries and Decorum
Beyond implementing policies to prevent and address harm, especially by leaders and teachers, what is needed to maintain resilient boundaries and encourage decorum in all aspects of community life?

What do the warrior's qualities of vulnerability and bravery have to do with creating and protecting good boundaries?

What else is needed to minimize harm, promote respect and create healing?
The Sakyong's Status
The Sakyong stepped back from all official duties in Shambhala and will continue in this way for another two years.
What would you like to see from the Sakyong now and over the course of the next two years? What, if anything, can he do for his return to feel appropriate and beneficial?

Would you prefer Shambhala to break all ties with Sakyong? What would the mandala and path look like without a guru/king? How would its essence be protected?

What is accountability and forgiveness? Does the Sakyong's status as lineage holder/ teacher require that he be held to a different standard than others?
Shambhala's Three Wisdom Streams
What can be done to better support practitioners of the Kagyü and Nyingma traditions at BSC?

Is there a way to fully honor these traditions now while also honoring the Sakyong's instruction to accomplish the Shambhala terma at this time?

How can we promote a sense of family and care among all of the lineage's students, our Mukpo Clan? What can we learn from our teachings on warriorship and the Mahayana in this regard?