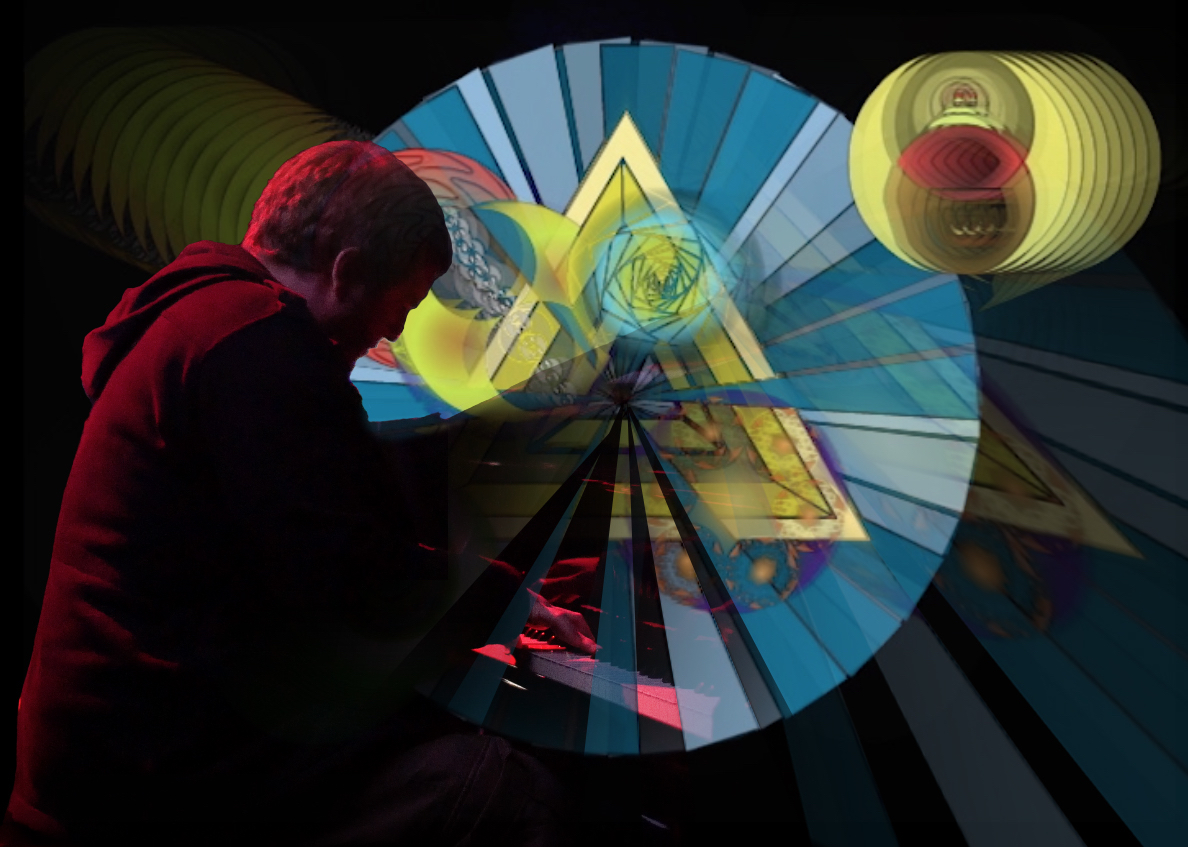 Boulder Arts Week
"In The Mood for Mindfulness"
Art Exhibition

March 27-April 4, 2020
Shambhala Boulder Center, Community Room
Opening Art Reception

March 27th 5-8PM

with live music by
Gabriel Santiago, acoustic guitarist

Closing Art Reception

April 4th 8-10pm
with live music by
John Gunther, jazz musician
Glitter Architects (James Thorpe & Laurie Amodeo)
For this year's Boulder Arts Week, the Boulder Shambhala Center is hosting a pop-up art show and live event co-organized by Shambhala member, Angie Eng and Shambhala events coordinator, Mary Brooks.
Alexandra Shenpen and her Ikebana group will design and install a giant ikebana outdoors, in front of the Shambhala Center. The end of the exhibit will be followed by a live music event featuring Shambhala members James Thorpe and Laurie Amodeo in their band, Glitter Architects, and a guest jazz musician, John Gunther.
20 local Boulder artists exhibit painting, photography, sound

art

, interactive art, and video inspired by one of three wisdom quotes local poet, Gary Allen, selected from Dharma

Art

by
Chogyam
Trungpa
Rinpoche.
"Creating a work of art is not a harmless thing
….Art
is extraordinarily powerful and important. It challenges people's lives.
So
there are two choices: either you create black magic to turn people's heads, or your create some kind of basic sanity."
"The only magic that exist is this life, this world,
this particular phenomena
we are all experiencing right this moment. Right now, right here, you are in this magic
….Magic
is direct and personal and lingers in our state of being. It is choiceless magic.
"
"Being an 'artist' is not an occupation, it is your life, your whole being. From the time you wake up in the morning, when the buzzer in your clock rings to get you up, until you go to bed, every perception your experience is an expression of vision.
"
For info, contact the organizer or Boulder Arts Week.
This exhibit is sponsored by Shambhala Art Center, Boulder Arts Week and Boulder County Arts Allliance.