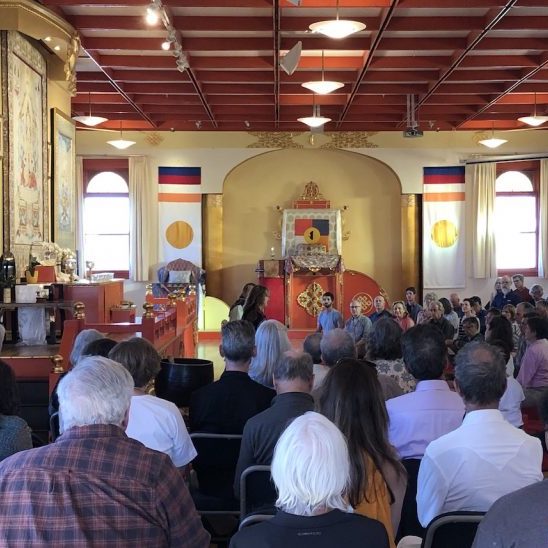 Community Meeting with Director Search Committee
Community Meeting with Director Search Committee
Sunday, January 12th, 1:00P.M.
Dear Boulder Shambhala Community,
As you have probably heard, Director Melanie Klein was offered and accepted the position of Shambhala's Director of Operations. While we will deeply miss her leadership and presence, the search for a new Executive Directive is now underway. The aspiration is to have a new director start in February.
We—the members of the Director Search Committee—are writing to introduce ourselves, explain our role and invite your input at a community meeting Sunday, January 12th, at the Center from 1-3pm.
Nominated by BSC staff and council, our Search Committee will lead the process of seeking a new Executive Director, vetting candidates, conducting interviews and forwarding recommendations to Shambhala's Board of Directors.
We would like to have a conversation with as many community members as possible about what qualities are important for the next director.
Details of the process, the job description, and other information will be posted on the website: https://boulder.shambhala.org/boulder-shambhala-center-director-search/
If you are unable to come to the meeting, you can share your thoughts with us directly at [email protected].
We look forward to seeing you.
In the service of the Three Jewels,
Jon Barbieri
Jim Fladmark
Ulrike Halpern
Heather Locke

Edward Smutney