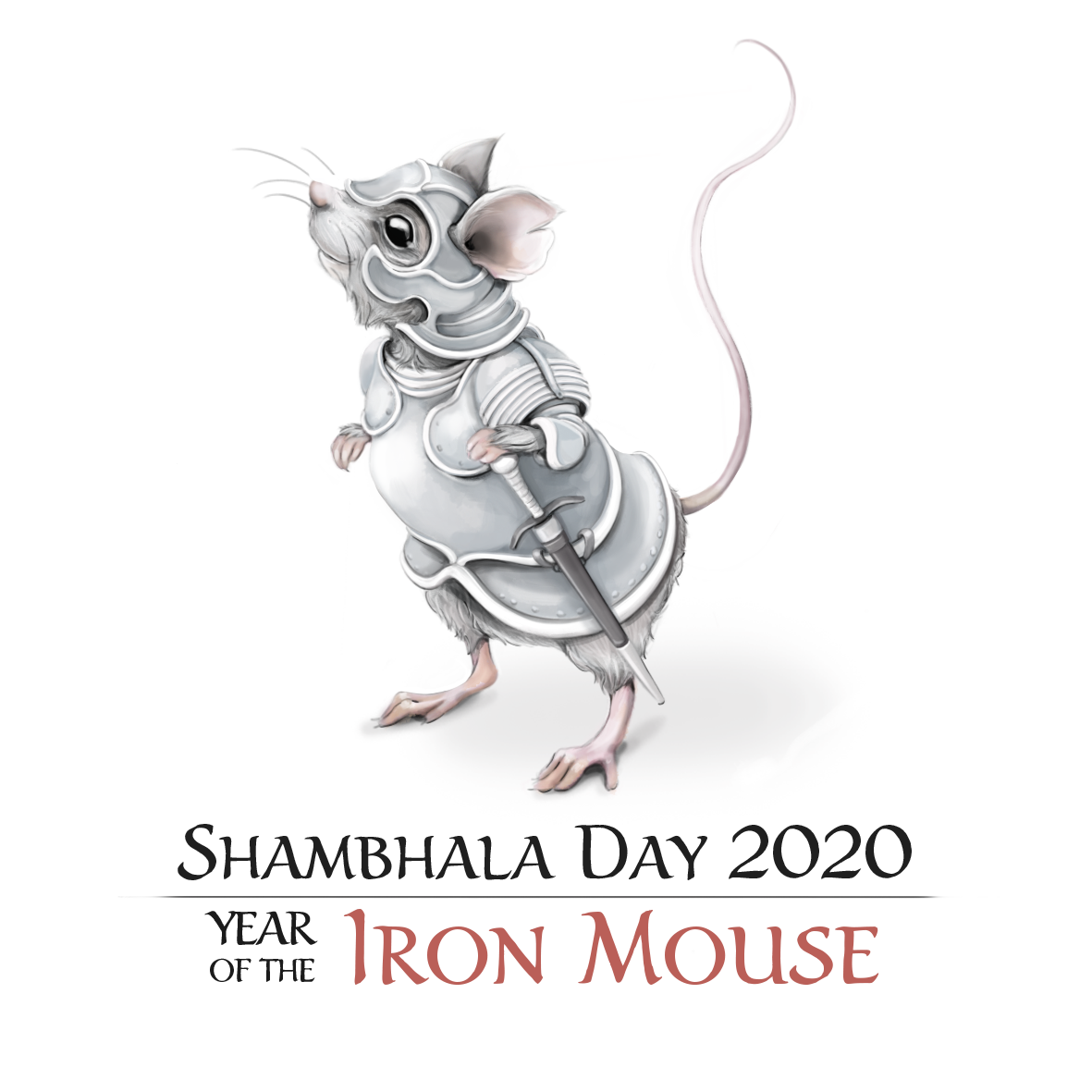 Shambhala Day: Year of the Iron Mouse
Shambhala Day marks the beginning of the New Year and represents one of the most important traditions of Shambhala Buddhism.

Based on the traditional Tibetan New Year's celebration of Losar, the day is calculated astrologically according to the Tibetan lunar calendar and changes every year to coincide with the annual lunar cycles.

Our annual holidays mark the rhythm of our shared experience and culture and provide the opportunity for us to join together. Shambhala Day is particularly associated with reflecting upon the year that has passed and setting our intentions for the future.

There is no cost to attend, and donations are always welcome.
More details to come.
Sign up HERE If you'd like to help support Shambhala Day