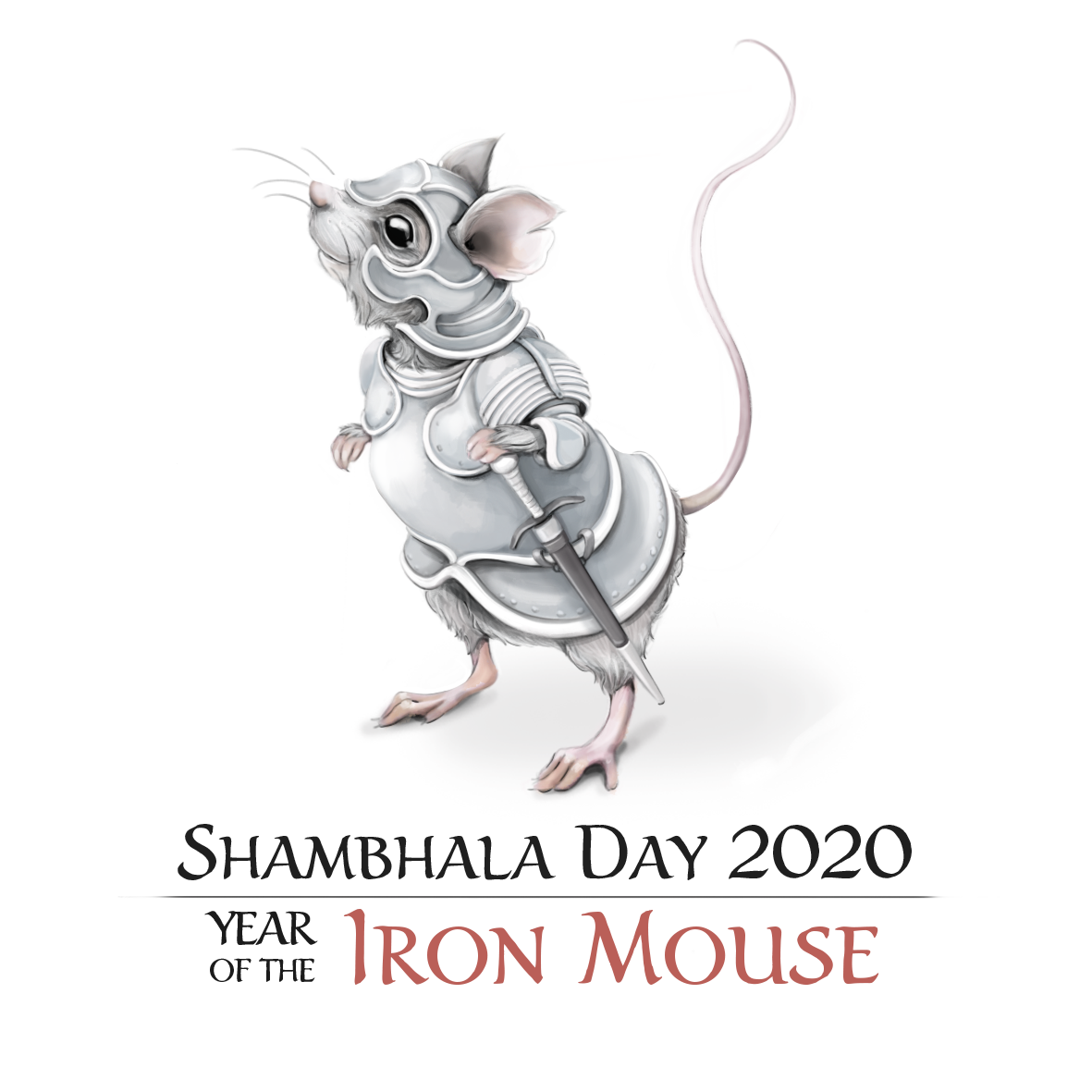 Shambhala Day: Year of the Iron Mouse
Shambhala Day marks the beginning of the New Year and represents one of the most important traditions of Shambhala Buddhism.

Based on the traditional Tibetan New Year's celebration of Losar, the day is calculated astrologically according to the Tibetan lunar calendar and changes every year to coincide with the annual lunar cycles.

Our annual holidays mark the rhythm of our shared experience and culture and provide the opportunity for us to join together. Shambhala Day is particularly associated with reflecting upon the year that has passed and setting our intentions for the future.


SHAMBHALA WEEK
Save the dates a week of community celebration.
Shambhala Day (Tibetan New Year)
Monday, February 24, 10AM
Soup provided. Please bring a potluck meal to share. Families welcome!
Sadhana of Mahamudra Feast
Monday, February 24, 6PM
$15, Open to all
Shambhala Gala—Cocktail/Mocktail Party
Boulder Shambhala Center
Friday, February 28, 5:30-8:30PM
$10, Open to all—With live music, cash bar, festive toasts, tasty fare, & more
We will also be celebrating and saying "thank you" to our Executive Director, Melanie Klein!
New Year Lhasang
Saturday February 29, 10AM
Chautauqua Park
Kalapa Werma Feast
Sunday, March 1, 2PM
$20, With the dralas & our favorite Indian caterer
For tantrika practitioners
Volunteer for Shambhala Week!
Please sign up HERE If you'd like to help support any of the Shambhala New Year's events. We need you to help make this a great week. THANK YOU!!