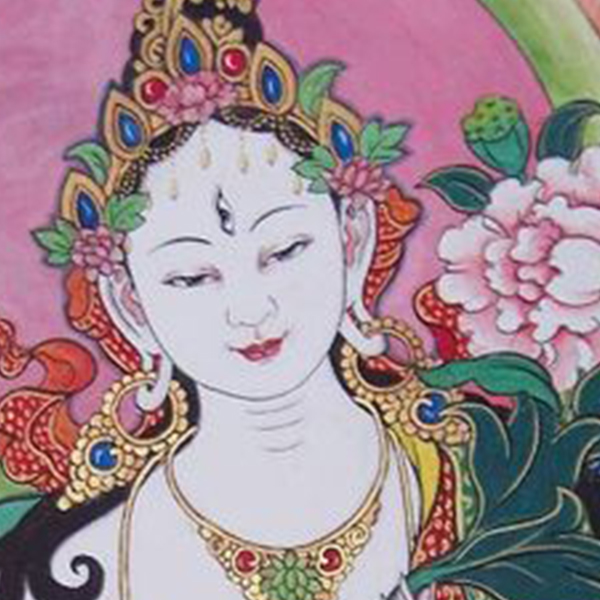 White Tara Practice Group
Join us on the first Saturday of each moth for practice instructions and an introduction to White Tara practice. White Tara is particularly relied upon in times of domestic and community turmoil and disharmony, and when personal or family health is threatened. She is a peaceful manifestation of Tara, who emanated from the tears of Avalokiteshvara witnessing the suffering of beings. Her seven eyes witness suffering, and she sends her compassionate energy to heal and comfort. She also guards long life.
This group is open to all, but it is suggested that you already have an established sitting meditation practice. We meet the first Saturday of each month, 10am–12pm. Suggested donation: $20.