Walking the Bodhisattva Path
with Melanie Klein & Shastri Denise Wuensch
All are welcome to practice, study and contemplate the profound teachings of Mahayana Buddhism. This course begins with an overview of the Hinayana path of Tibetan Buddhism and investigates the nature of suffering—our painful misunderstanding of reality.
From there we'll enter the Mahayana, or Great Vehicle, and explore humanity's inherent capacity to care for others. We'll learn how to cultivate this capacity, known as bodhicitta, so our wish to ease the suffering of others may eventually contain the whole world.
Along the way we'll see how the teachings on emptiness (that reality is absent anything fixed or permanent), keep our heart and mind open. These ancient teachings describe how the path of enlightenment—joining the wisdom of emptiness with the heart of compassion—unfolds.
This five-class course with one morning practice intensive is based on the profound teachings of the Buddha, Nagarjuna, Asanga, and the lineage teachings of Shambhala.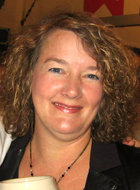 Melanie Klein, currently the Executive Director of the Boulder Shambhala Center, was awarded Naropa University's divinity degree and ordained as a Shambhala chaplain. Prior to these more recent roles, Melanie spent a quarter century with The Boeing Company, developing markets for the company's spacecraft solar power products. She became a Shambhala student in 1996 and an authorized Shambhala teacher and meditation instructor in 2007.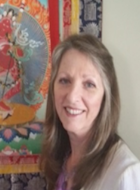 Denise Wuensch began practicing Buddhism in the lineage of Chögyam Trungpa, Rinpoche, while living in her hometown of Houston in the mid-1970s. She attended Vajrayana seminary in 1992, and has served in the Kalapa Court as Head of Household since 1994. In her profession as a Licensed Clinical Social Worker she has a private practice in Denver, Colorado, specializing in Contemplative Psychotherapy and Trauma Recovery. In addition, she also works as a hospice social worker, providing support and counseling to families and patients at the end of life.