Time is running out to register for "The Shambhala Principle" with Sakyong Mipham Rinpoche
June 13 – 15 at the Boulder Shambhala Center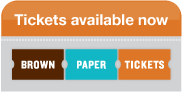 Reserved seating in the Main Shrine Room is determined by the date of your registration, so the sooner you sign up, the better your seat. Find more information, including registration details, by clicking the icon above, or by visiting http://shambhalaprinciple.brownpapertickets.com.
The inspiration for the weekend is the Sakyong's latest book, "The Shambhala Principle: Discovering Humanity's Hidden Treasure." As the Sakyong describes in the preview video for the book, the Shambhala principle allows us to summon the innate potential of both personal and collective wisdom to fearlessly engage with the world.
During this weekend program, we will explore how practicing meditation is both a means of personal transformation, and also a way to shift deep cultural assumptions about human nature. When we extend our meditative experience, we open ourselves to the possibility to engage in contemplative conversation. In this way, we can practice the three levels of social transformation: personal, interpersonal (relationships), and collective (societal).
The Sakyong will be joined by two of Shambhala's senior teachers for this program: Acharya Dale Asrael, Shambhala's Dean of Meditation Instructors, and Shastri Ethan Nichtern, founder of the Interdependence Project. This week, Shastri Nichtern recorded a personal invitation to the program for the community.

We hope to see everyone the weekend of June 13 – 15. If you have any questions, including questions about the generosity policy for this program, please contact us at the Boulder Shambhala Center.